The health care sector is one of the most sought-after sectors in the world. The time spent in getting qualifications necessary to work in this field varies, it can be between 1 year or even 10 years depending on what you choose to become. There are many career options when it comes to the field of health care all you need is a qualification and also a heart that is caring and loving towards others.
Physician
This is one of the options if you are looking to go into the field of health care. To get the qualifications to become a doctor one has to attend a medical university and study there for 5-6 years. Medical students start visiting the hospital from the 3rd year on. Once the student passes the exam, he/ she is given the internship in a hospital. You have to work really hard if you want to become a doctor and the main duty of a doctor is to diagnose and manage the patient without harming the patient.
Medical assistant
These are people as the name suggests assist the physicians in the clinical setting, they help in performing certain tasks and procedures and involved in the administrative task in the doctor's clinic or hospital. This is one job where you can get in with minimal training, but high pay goes to those who are certified. To become a medical assistant, you would have to first complete your high school and then go on to complete the medical assistant program which can be for one to two years and once you are done with the program you have to complete the CMA examination which may take less than a year.
Health service assistant
The main role of a health service assistant is to help the clinical staff in taking care of the patient. They can be involved in a variety of work but this mainly encompasses infection control and clinical cleaning of patient's food, food preparation, laundry, handling of patient and transport. Health service assistant mostly work in the hospital or aged care facility. Before you can pursue this, you would have to have a high school diploma. Then you can attend a program for health services and obtain a certificate iii in health services assistance.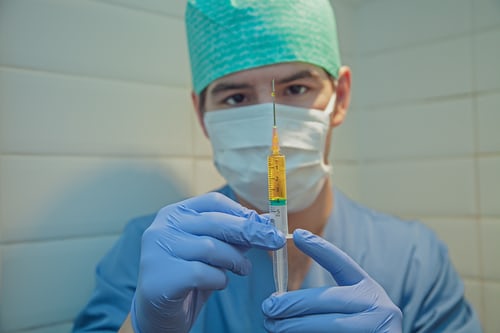 Licensed practical nurse
A nurse is involved in providing basic nursing care in hospitals, clinics, nursing homes or other health care facility and they are usually involved in work like administering medications to patients, getting blood, checking the vital signs and monitoring patients and updating their records, in some cases licensed practical nurses sometimes go back to the university to become registered nurses.
Registered nurses
They are the ones performing the majority of the duties of nurses in hospitals and clinics that is from ensuring patient care to providing emotional support to the family. To get the qualification you have to spend four years in nursing school to get a bachelor's degree, so hard work is needed.